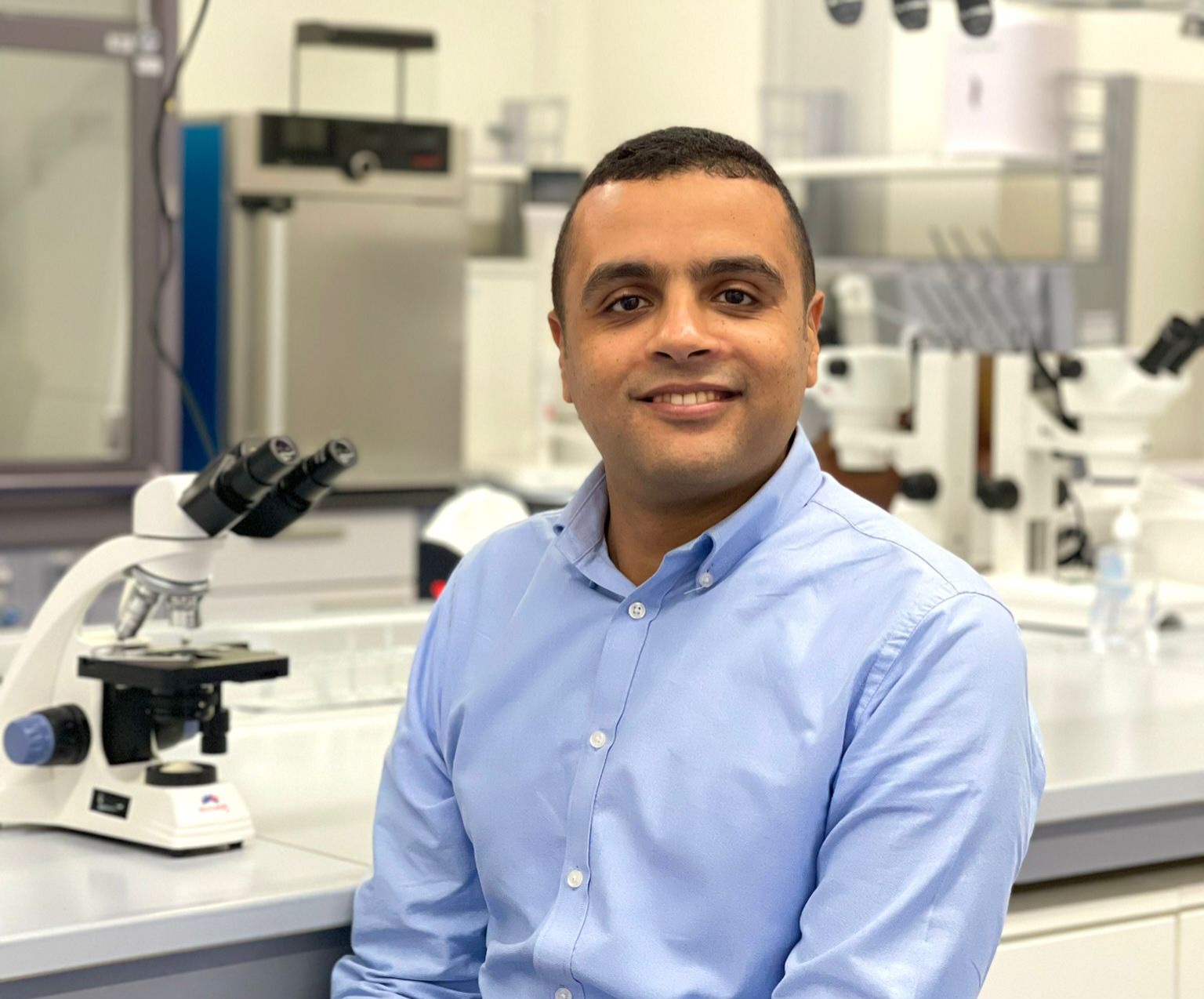 Faculty Bio
Dr. Khaled Abdelrahman holds BSc (Pharmaceutical Sciences) and MSc (Pharmacology) from Alexandria University. He received his PhD in 2015 from the University Calgary where he studied the molecular basis underlying altered cerebrovascular function in type 2 diabetes. He then joined the Departments of Cellular & Molecular Medicine and Neuroscience at the University of Ottawa to explore novel G protein-coupled receptor (GPCR) candidates that can be targeted pharmacologically to slow the progression of Alzheimer's and Huntington's' diseases. His research was supported by prestigious salary awards offered by Canadian institutes for health research and Alberta innovates. He is also the recipient of the Canadian Society of Pharmacology and Therapeutics Postdoctoral award and many young investigator awards from the American Society for Pharmacology and Experimental Therapeutics. He is a Registered Pharmacist with over 12 years of clinical expertise in providing patient care. He is currently an Assistant Professor in the Department of Anesthesiology, Pharmacology and Therapeutics in the Faculty of Medicine at the University of British Columbia and a full member of the Djavad Mowafaghian Centre for Brain Health.
Publications: Pubmed link
Appointments
Research Interests
General Research Interest(s)
Neurosciences and anesthesiology
Research Interests
Dr. Khaled Abdelrahman's lab focuses on exploring the contribution of some GPCRs to the impaired neurovascular coupling and cerebral blood flow autoregulation in Alzheimer's disease mouse models. His lab employs in vitro, ex vivo and in vivo approaches to identify novel GPCR candidates that can be targeted pharmacologically to correct neurovascular coupling and slow neurodegeneration. His lab is also interested in studying what aspects of GPCR signaling are regulated in a sex-selective manner and how this can influence drug discovery in the area of neurodegenerative diseases.
Clinical Interests
Clinical Interests