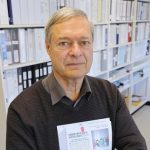 Faculty Bio
James (Jim) Wright obtained his MD from the University of Alberta in 1968, his FRCP(C) in Internal Medicine in 1975 and his Ph.D. in Pharmacology from McGill University in 1976. He is a practicing specialist in Internal Medicine and Clinical Pharmacology. He is also Co-Managing Director of the Therapeutics Initiative, Editor-in-Chief of the Therapeutics Letter and Coordinating Editor of the Cochrane Hypertension Review Group. He sits on the Editorial Boards of PLoS One and the Cochrane Library.
Appointments
Research Interests
General Research Interest(s)
Clinical Outcomes and Patient Safety
Research Interests
Dr. Wright's research focuses on issues related to appropriate use of prescription drugs, Clinical Pharmacology, clinical trials, systematic review, meta-analysis and knowledge translation.
Clinical Interests
Clinical Interests