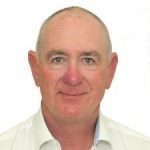 Faculty Bio
Dr. Knight obtained his PhD at the University of Western Australia in 1993 and did post doctoral training at the University of British Columbia. From 1997 to 2001 he was a Senior Research Officer in the Asthma & Allergy Research Institute of the University of Western Australia and was Head of the Experimental Biology division of the Institute from 2002-2004. He was also an Adjunct Senior Lecturer in the Department of Medicine at the University of Western Australia.
Dr. Knight's research program consists of complementary projects centered on understanding how the respiratory system repairs itself after inflammatory insult and why in susceptible asthmatics, inflammation results in ongoing and abnormal remodeling rather than a self-limited healing process. The particular focus of this program is the epithelial cell and fibroblast in modulating the repair process.
Appointments
Research Interests
General Research Interest(s)
Research Interests
The current objectives of Dr. Knight's research program are centred on investigating the mechanisms of airway epithelial repair following damage induced by a variety of stimuli focusing on 3 key objectives: (1) Characterize the phenotype of epithelial-resident progenitor cells involved in repair in human airways (2) Determine whether bone marrow derived progenitor cells play a role in epithelial repair, and if so, what is the relative contribution of these cells to tissue resident progenitor cells under normal conditions and in the presence of underlying allergic disease (3) Examine whether airway progenitor cells have potential for both epithelial and mesenchymal differentiation.
Dr. Knight is also actively investigating the role of the IL-6/gp130 in the pathogenesis of pulmonary fibrosis. The specific goal of this project is to identify novel molecular mechanisms for the treatment, diagnosis and prognosis of IPF focusing on our insights that cytokines that signal through gp130 may be critical determinants of disease susceptibility and progression. gp 130 is a shared component in the receptor complexes for the IL-6 family of cytokines that also includes IL-11, Leukemia Inhibitory Factor (LIF) and Oncostatin M (OSM) which are important regulators of both the phenotype and proliferation of fibroblasts in health and in response to injury.
Clinical Interests
Clinical Interests