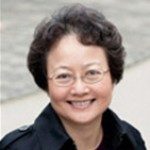 Faculty Bio
Catherine Pang graduated with BSc and PhD from the University of Manitoba. She has been Director of the B.Sc. Pharmacology program at UBC for over 20 years, and was instrumental in starting the first B.Sc. co-op program within the Faculty of Medicine in 1996. The co-op program has enabled many students to obtain research training in academic and industrial laboratories both nationally and internationally. She was awarded the 2011 UBC Killam Teaching Prize.
She has published more than 120 peer-reviewed papers and one sole-authored book. The focus of her research is in cardiovascular pharmacology. Nine Ph.D. students have graduated under her supervision, and all of them have acquired senior positions in academia or the pharmaceutical industry.
She has been active in several pharmacology and cardiovascular societies, e.g., Secretary (1988-92), Vice President (1993-95) and President (1995-97) of the Pharmacological Society of Canada; Treasurer, Secretary & Organizer of symposia of Vancouver 2001 (British Pharmacological Society, Pharmacological Society of Canada and Western Pharmacological Society joint meeting with about 500 attendees); Canadian delegate of the International Union of Pharmacology (2002-09); Board member of Hypertension Canada (2005-8); Treasurer and Executive of the International Society of Hypertension 2010 Congress in Vancouver with about 2,500 attendees; and Chair of the Symposium Committee and Director at Large of the Canadian Society of Pharmacology & Therapeutics (2009-12). In 2013, she was awarded Fellow of the British Pharmacological Society.
Appointments
Research Interests
General Research Interest(s)
Cardiopulmonary Sciences and anesthesiology
Research Interests
Clinical Interests
Clinical Interests