APT's 17th ANNUAL RESEARCH DAY 2023
The APT Research Day is our annual event to showcase the Research excellence of fellows and trainees. We encourage presentations in all areas of scholarship, including research, quality improvement, education, and administration. We welcome scholarship that explores and seeks to inform Diversity, Equity and Inclusion. APT Research Day also hosts our annual Dr. Jean Templeton Hugill Memorial Lecture and Emerging Faculty Invited Lecturer.
This year's speakers are Dr. Abby Collier PhD (Dr. Jean Templeton Hugill Memorial Lecturer, Professor, UBC), and Dr. Amrit Singh PhD (Emerging Faculty Invited Lecturer Assistant Professor, APT UBC).
The event will take place at BC Children's Hospital – Research Institue, on May 30th.
IMPORTANT DATES:

Event Date: May 30, 2023

Abstract Submission deadline: March 31, 2023 at 5.00 PM
Confirmed Speakers
Dr. Collier's sub-specialty is drug metabolism and pharmacokinetics. She is the winner of the 2021 Center for Alternatives to Animal Testing (CAAT) Award (biennial, world-wide) in recognition of her scientific research leading the field in modeling and simulation "to reduce, refine and replace animal use". She uses a combination of laboratory work and computer modeling to improve drug/chemical safety and efficacy.
Dr. Singh leads a computational biology lab focused on biomarker discovery and developing methods and tools for multiomics data integration and visualization. He is a reviewer for academic journals such as Nature Methods, Cells, PLOS Comp Bio, Bioinformatics, and JACC. He is passionate about educating researchers about omics-based methodologies, tools for biomarker discovery, reproducible data analysis, version control and interactive visualizations.
---
Organizing Committee
Dr. Donald Griesdale
On behalf of the Research Day Organizing Committee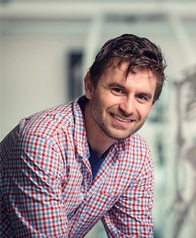 Dr. John (Kip) Kramer
On behalf of the Research Day Organizing Committee
Dr. Stephan Schwarz
Dr. Jean Templeton Hugill
Chair in Anesthesia
Dr. Alana Flexman
Vice-Chair EDI UBC Department of APT